We Provide Best Missed Call Alert Services
Missed Call Service is a complete automated cloud telephony application. When a new call come to the missed call number our system automatically rejects after one ring and the call details will be passed on real time to you through our different handlers.
You can set any of the 6 handlers and the call details will be passed on real time to the customer
VOICE
SMS
EMAIL
WEB
MOBILE APP
API
Handler decides what action need to be executed after a missed call is registered in your number, you have the option to configure the below handlers.
In Our Missed Call Service Which Includes
Poll Campaign & Voting
Missed Call alert toll-free number enables You to make outlive poll campaigns and get feedbacks via phone voting.
Number Verification
This helps you in web registration service or for cash on delivery verification.
Lead Generation
Missed call alert could be used for connecting people via registrations, leads, alert subscription, broadcasting information.
Feedback Service
Missed call alert service could be used as a feedback tool to connect with the customers and to gain the rating and improve Business.
Reporting & Analysis
Reports on missed calls, unanswered calls and abandoned calls is an important part of missed call alert services.
Call Back Service
Missed Call Alert service offers you an auto callback option if needed to never leave a customer for a call.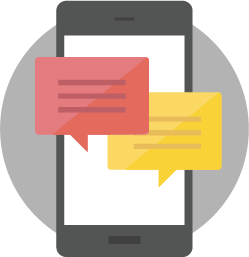 Auto Reply SMS
With auto reply SMS you simply make sure the customer is well-informed for the missed call he had given to your toll-free number.
Unique Coupon
Offering special coupon codes to bring in more business and gain more customers.
Daily CSV Report Mail
The CSV Report of the Received Missed Calls will be generated and forwarded to your default e-mail id on daily basis.