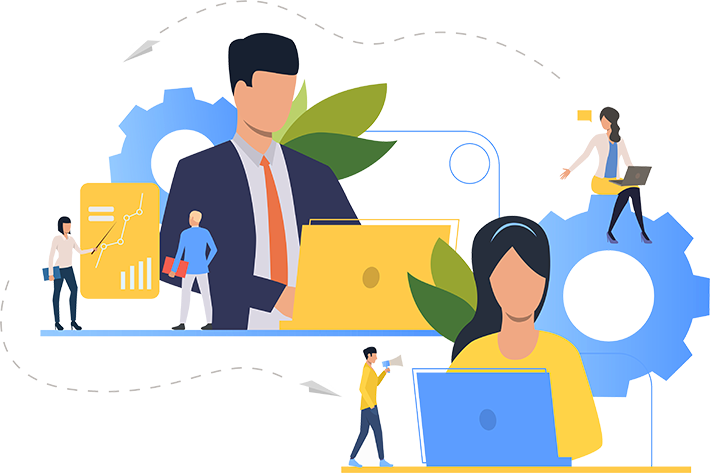 This SMS Marketing service can be sent to many people to promote your business with bulk SMS service. The function is like bulk upload, creating templates, creating a phone book, scheduling, accessing delivery reports, and importing files & excel files.
This service can be used to send information to customers. Transactional SMS has unique features where the SMS is sent with the sender's name (brand name), 24/7 live services and it can be sent to DND numbers to receive data.
Enterprise Messaging & Bulk SMS Service
The easiest and fastest way to send information online to a certain number of cell phone groups. SMS service is also the fastest way to send text messages anywhere in the world in a second.
Top-notch bulk messaging architecture, it's incredibly easy to manage contacts and you can send in multiple languages. We have versatile and scalable APIs for any application/CRM to implement Bulk Message with Excel plugins to personalize any information.
Our seamless connectivity with numerous telecom providers and smart messaging platform secures your SMS with accurate live delivery reports. We are Dubai's leading SMS Marketing Agency.
We are service partner of Etisalat and channel partner of Du.
Benefits of Promotional SMS​
Benefits of Promotional SMS​
An SMS advertising is a must for your business . Promotional SMS marketing brings drastic changes for your existing business.

Are you planning to start a new business? Promotional SMS will help you to establish yourself in this field. There are so many businesses in the market that running a business is not an easy task, but with Brand Master you can change the game of your business and attract more and more people to your product or services. Advertising through bulk promotional SMS is becoming more and more popular as they are easily accessible and delivered quickly.

Moreover, a promotional SMS service provider will help you send promotional SMS with ease. With these promotional SMS for business, you can easily get in touch with your customers.
Benefits Of Transactional SMS
Benefits Of Transactional SMS
Transactional SMS gateway, help you stay connected with your customer every step of the way.
A customer is very eager to receive their product or an attractive offer, and with this transactional SMS service, you can easily provide them with the latest information about their order. This transactional gateway also helps in informing the customer about their package via Track Your Order SMS. Every tiny detail related to the purchase, delivery, date and time of delivery can be easily sent through this transactional SMS.

The gateway will also connect them with more customers and take their business to the next level of progress and growth.
Short Code Services​
We provide state of the art, 2 way premium and non-premium Dedicated SMS Short Codes for Etisalat and du Networks in UAE. SMS Short Codes are special 4-digit numbers that are easy to use and easy to remember. They enable companies to increase their brand awareness in the market and offer value-added services to build a constant revenue stream and connect with consumers to provide customer support and customer feedback services. 2-way SMS shortcodes help build a good reputation and a satisfied "business to consumer" relationship. Our shortcode setup and rental is a minimum with excellent 24/7 customer support. Depending on your business requirements, we can provide dedicated shortcodes and shared shortcodes.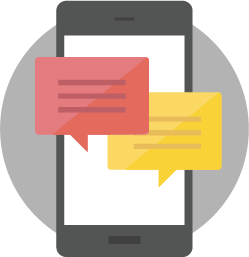 2 Way Messaging - Long Code & Short Code
Our robust architecture provides 2-Way Messaging, which allows our customers to receive and send SMS simultaneously. 2-Way Messaging is an interactive approach based on a push and pull based messaging service.
mCoupons:
One of the best promotional tool, especially for retailers, where each targeted mobile number receives a unique coupon code. The recipient can avail the said discount by showing the message in the retail stores within the said validity period.
Email to SMS:
Email is the universal standard in business communication, connecting billions of people around the world every day. Why not combine the familiarity and convenience of email with the instant power of SMS? With Email-to-SMS, you can leverage your existing workflows to send SMS, minimizing training and integration costs and increasing overall efficiency. Our platform simply takes emails and converts them into an SMS-compatible format that routes the message to its intended recipients. You can send from your personalized email platform, from individual users, or from company-wide listed addresses. You can even send from external CRM systems, internal programs, third-party software, and external plugins. If you can send an email with it, it's also SMS compatible.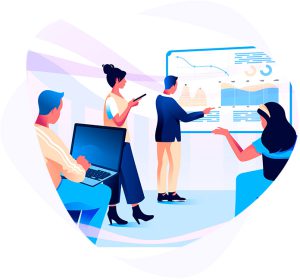 Report for Transactional and Promotional SMS
Bandmaster has its own SMSC to which the operators' lines are connected, and the SMSC retrieves the reports from the operators in real time and displays them simultaneously in our software. You can download the reports in PDF or XLS format. The reports contain the following fields: Date and time, transaction ID along with numbers, transmission time and delivery time. Delivery status with reason, second by second delivery reports, real-time automatic NDNC scrubbing, graphical report and sender related ID – report.
Do Not Disturb (DND) & Non DND:
There are a number of mobile users who don't want to receive promotional content on their numbers and register with TRAI/operators to stop promotional content on their numbers. They're known as DND numbers and the rest are NON-DND numbers.
In case you aren't familiar with these terms, they're the standard terms used to describe different marketing scenarios and the corresponding actions a consumer can take to participate (opt-in) or stop (opt-out) a particular campaign. SMSP implements all these mechanisms for you, off-the-shelf. You just need to select the mechanism that fits your marketing scenario, based on the country you're in and the applicable regulations and restrictions, and apply it to your mobile marketing campaign.
Fill out this form and we'll contact you as soon as possible.